Performance enhancing vitamins
Many guys use Viagra or Cialis to increase their sexual performance as a recreational drug. Officially, there is no restriction for buying medicine like that, but the Chinese market is flooded by fake products. 90 % of all fake Viagra and Cialis which have been found during inspections all over the world, originally came from China. It is a big risk to buy fake pills here.
Signs for faked products will be:
- Dubious sales channels like wechat or QQ contacts, street dealers and so on.
- Poor quality packaging, sometimes they not even been able to copy the product name correct.
- Extremely low price! The original Viagra and Cialis here in Shanghai is expensive, so a very cheap price is the stongest sign to be faced to a drug.
We strictly recommend to keep away from the cheap, fake drugs, just in order to avoid serious damage to your health!
Some shops in China still sell them without the need for a prescription. So for all the guys who are searching for it, but are not sure where to buy it, a location in Jing'An Area where we know you can buy Viagra and Cialis without prescription.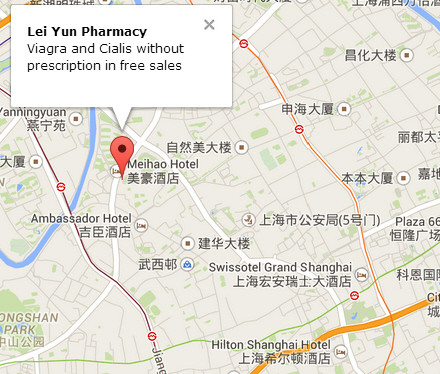 Lei Yun Shang Pharmacy - Jing'An District
静安区
长寿路1055号,近万航渡路
jìng' ān qū
cháng shòu lù 1055 hào,
jìn wàn háng dù lù
Location Card - Show this to the taxi driver.
The shop is easy to find, just on the left side of a 24 hour store at this corner. When you enter the shop, just go straigt ahead to the back of the store. In the left corner of the glass counter are all the products. They can speak some basic english, so it should work without any chinese skills.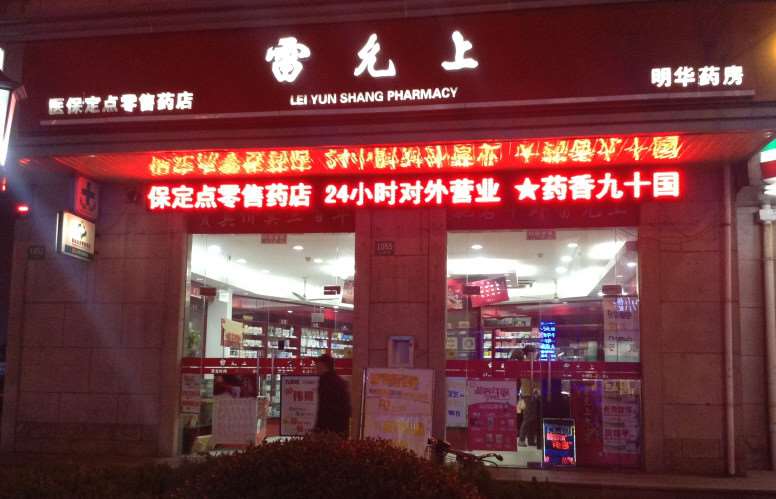 Prices for Viagra
10 pills RMB 965
5 pills RMB 495
1 pill RMB 128
Prices for Cialis
28 pills (5mg) RMB 900
8 pills (20mg) RMB 900
4 pills (20mg) RMB 495
1 pill (20mg) RMB 138