Scams in China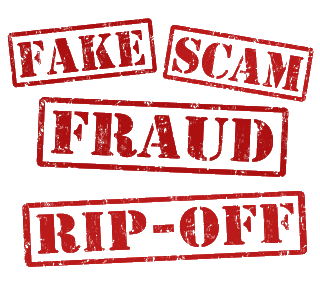 Compared with most other cities in this size all over the world, Shanghai is reasonably safe. You can walk around in the Nighttime even with your brandnew I-Phone in the hands or take the metro late night alone and there is nearly no risk to get in any kind of trouble. The tourist hotspots, like Jing'an temple , do suffer of the occassional pickpocket thieves, but not a lot like you would have in New York or Paris.
However, there is kind of fraud game, which causes many of Chinese tourist to lose thousands of Dollars. There are pimps in typical tourist areas who search for foreign visitors to guide them into a massage shop, coffee place, restaurant, girl bar, etc. However, you will always end up with some muscular guys, who will threaten you, and not-so-kindly ask you to empty your wallet and/or ask you to withdraw money from you credit card. It is easy to avoid these kind of scary scenario's however, you just need to follow one easy rule:
"NEVER EVER follow anyone who approaches you on the street and wants to bring you somewhere! No man. No girl. No student."
There is a clear distinction between "regular business" and the "rip off scene". While underground stores will never provide an entirely reliable service, the "regular business" stores will generally not rip off their clients and try to build a reputation so customers will return. And mostly, no reliable shop work with these kind of "pimps" to get clients. While all the rip off providers will only find their customers by pimps. So if you don't follow a pimp, you will not get ripped off.
---
Pickpockets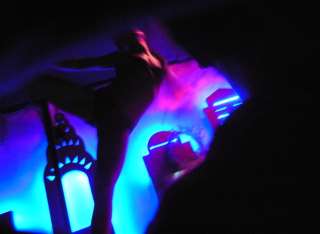 It is getting more and more dangerous around Bars and Clubs to have your wallet and money being lifted from you. So be careful!
How they operate? When you pass a chinese woman, she might offer you a massage, flowers, or something else. While with one hand, she will give you a massage or show you the flower, the other hand will go into your pocket. Some times two or more girls are around, which makes it harder to track where all the hands are going. Only way to avoid this is that you should make it very clear you do not want to be touched anywhere. If you react a little bit aggressive, they will immediately stop and jump back.
Scarifiers on the road
If someone starts to talk to you on the streets of Shanghai, who wants to introduce you to a girls bar or club, a new K-TV location or whatever, you better just ignore him or her. Normally you will get a highly overpriced service and a lot of problems. One hour in a location like this, they will charge you with $500 USD to $1000 USD very often.
Typical Nan Jing Lu scam
If cute, young students start to talk with you on the street and tell you they would like to improve their english, don`t follow them to any tea-house, art exhibition or any karaoke bar. Normally, they will cheat you in an easy way. Before your realize it, you will have to pay for overpriced pictures, tea, or something else you haven't asked for.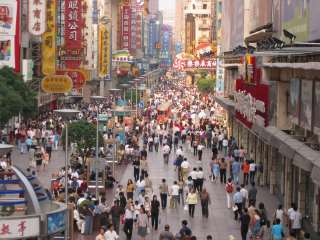 Or you will have an incredibly high bill for food and/or drinks. You can lose several hundreds of dollars very easily this way. if you don`t want to ignore the girl, then you should be the one who decides which place you two will visit. Be careful, and find a location with English spoken staff (otherwise your "student" will "deal" with the chinese waiter). This scam is really well organized. The girls often don`t work alone. It is rumored that around these girls, there will be some guys who make sure that no one will warn you or "disturb" the "business", so better be careful!
Hotel Massage scam
if you stay in a hotel, you might get a few calls that offer you massage services. Don`t expect too much! These girls are normally not the most beautiful ones (.. otherwise they would work in a K-TV). They often don`t speak english, and a lot of things you agreed upon, will have been forgotten later. Very often they will offer you a very cheap price in advanced, but after the (poor) massage has started, they will try to persuade you for more (absolutely overpriced) services. It is better to call a massage escort agency or a private massage girl or pick up someone in a bar.
WeChat scam
These days, a lot of fraudeurs will use every modern way to get more money out of the western guests. Related to WeChat, some charming girls with sexy profiles will connect to you on Wechat, and then invite you to visit them in a club, spa or bar. Once you visit them there, the scam will go on where they will sell you overpriced services or try to persuade you for more overpriced services. Be careful, if strangers contact you on WeChat. One of the eary tells you are not dealing with a real independent girl is if their WeChat ID starts with "wxin_". This is a temporary account which will be abandoned as soon as WeChat security kicks in and bans the account
Outcall Escort scam
If you call an escort agency you find on the internet, better don`t trust the price they offer. Also don`t trust the pictures. Normally, you will not see any of these models be shown on the webpage. If you ask for one of these girls to visit you, it's very likely another girl will show up. Very likely this girl will be uglier and older than the girl you tried to book. And if you decided to send her away, she will try very hard to get at least back the taxi fee, and she will rise up this fee as well. if you want to avoid bad experience like that, better check out reviews on the internet whether the agency is genuine or not!
Girl bar scam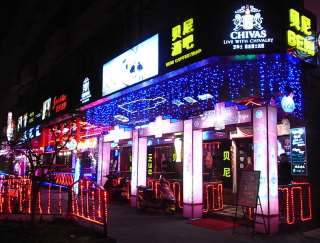 If you drink with some nice girls in a girls bar, very often they will charge drinks you did not order. The girl will change to double drinks without asking you. Or girls will start to drink with you, while you never invited them. Our tip: keep an eye on your bill all the time, (so you will realize soon enough, if you just ordered most exensive orange juice of your life) and check you bill before payment.
Advanced payment scam
When you spend a evening in some nice bars like Manhattan or Malones here in Shanghai, it could happen, you meet a nice girl and you make the decision to spend the night with her. The topic of money might come up. Be careful, if you talk about the price. They will entice you with a price for the whole night. However, they will ask you to pay her at the beginning of the night, and then very often your guest will leave very fast soon afterwards. Some guys will recommend, never pay in advance or only pay half first, but on the other side, it is possible you found a good girl, which will be angry that you don`t trust here. You might have ruined the chance for a good GirlFriend Experience. This problem is not easy to solve, but as more professional the girl seems to be, as more careful you should be with prepayment!